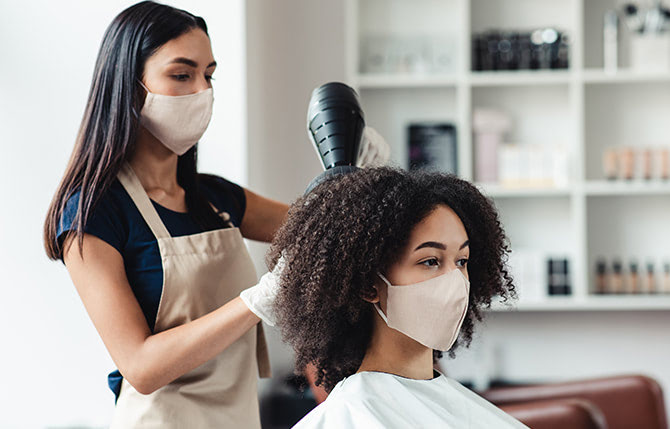 WELCOME BACK
TO LIFE SALONSPA
While the curtains were closed at Life SalonSpa we have been hard at work preparing to reopen. We took the opportunity to refresh and thoroughly clean our locations to offer the experience you have come to expect at Life. For everyone's safety, there will be some changes to the experience that you should be aware of prior to your visit.
1. Please come inside when you arrive and we will check you in for your appointment. You must come unaccompanied to your appointment. This includes children.
2. All Guests and team members must wear a mask. We ask that you bring your own reusable mask, however, we will have limited amounts available for purchase if you forget!
3. You must sanitize your hands upon arrival at Life SalonSpa. COVID-19 screening will apply for all guests and team members.
4. Please limit the number of personal items you bring with you to the salon. We are accepting cash but debit and credit card payment is preferred.
5. Service rituals will look different at this time. We are implementing Aroma Rituals for your finishing touch. We will not be offering beverages at this time.
6. Please allow us to shop in the retail area for you! Your service provider will collect the items you need using our basket program.
7. Save time and hassle by pre-reserving your next appointment! Look at future dates for your next appointment so that we can pre-reserve before you leave! Don't have an appointment? Book one here!